Category Archives:
Uncategorized
---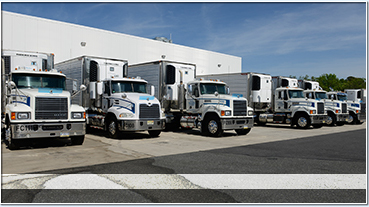 At First Choice Freezer and Cold Storage, our freezers are the best for food grade cold storage in Philadelphia. We are conveniently based outside of the city in Vineland, in South Jersey. Our mission is to handle, store and transport your inventory in a modern temperature controlled warehouse.
Whatever your cold food storage needs, we're prepared to make it happen for you, and to help you move your products when you need to. We provide cold storage as low as 20 degrees Fahrenheit, a well-organized and large warehouse with over 35,000 pallet positions, dry food storage, blast freezing for fresh produce, and leased space as needed.
Using the safest and most efficient practices, our team uses the most modern and state of the art equipment. We have been dedicated to keeping food safe and providing services with excellence and customer satisfaction. Our facilities offer a number of cold storage and temperature sensitive warehousing functions, to suit the needs of the most discerning customers.
Our facility is regularly inspected by the FDA, USDA and a number of third party entities to make sure the strictest food safety standards are being met. We have a certified HACCP plan in place for every critical control point of our operation and use several systems to monitor client goods.
Advanced And Safe Cold Storage For Philadelphia Food Producers
Our food safety systems include:
Temperature Alarms

24/7 Freezer Temp Monitoring and Logs

Fully Enclosed Docks to Protect from Elements

Freon Leak Alarms

Compressor alarms & Backup Compressors

Backup Power Systems

Backup Refrigeration Systems
We are OSHA compliant, and use ICC Dock Locks with Universal Safety Signals, Automated LED Lighting Systems, among others. First Choice Freezer & Cold Storage is a proud member of the Global Cold Chain Alliance, an organization that develops and promotes industry standards and best practices in the food storage industry. The Global Cold Chain Alliance represents 1,200 member companies in 75 countries.

Let First Choice be your first choice for the best in food grade cold storage in Philadelphia. Contact us today or use this form to tell us about your cold storage needs. We're ready to provide the reliable and safe cold storage services that you need.