Vineland NJ Refrigerated Trucking Solutions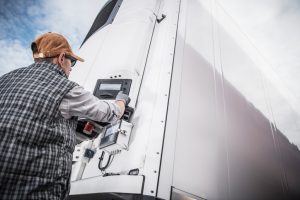 We operate a dedicated fleet of refrigerated trucks from our Vineland, NJ headquarters. We have all late model Mack trucks that run daily to point between customer locations.
Transportation Services
We offer refrigerated trucks for the pickup and delivery of customer products.
Cross-Dock
We have experienced drivers with TWIC cards allowing them access to secure areas within the ports. We offer cross-dock services, where items can be palletized for ease of handling and delivery.
Floor Loading / Unloading
We offer lift gate and pallet jack services for the loading and unloading of your sensitive freight.
Shrink Wrapping
We have the ability to shrink wrap entire pallets for stability in transit and security in storage.
Case Picking
We can case pick your orders to create complete pallets that are easier for transportation by our teams or your trucking company.