Cold Storage Company with Access to NYC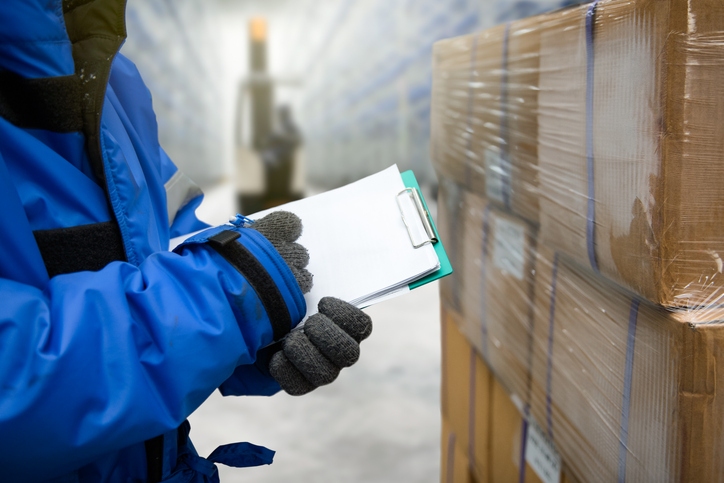 At First Choice Freezer & Cold Storage, we're a top destination for a cold storage company with access to NYC. We are based in Vineland, NJ, conveniently far enough away from Philadelphia traffic but still close enough to New York City to make deliveries on time. First Choice provides high quality cold storage in multiple forms, from a 300,000 square foot facility, and we've recently renovated to include a state of the art Warehouse Management system that efficiently tracks your products.
With NYC being a world-class destination for top restaurants, grocery stores and produce outlets, there is little margin for error with cold storage. It's important that your cold storage provider is ready to store your goods safely at the lowest possible temperatures, and that they can be trusted with your goods through having multiple backups in place and using compliant freon. In addition, you need to be able to move your food products without delays in a highly competitive environment.
At First Choice, we provide multiple types of cold storage, including dry storage and blast freezing for fresh food products. Your products can be stored in temperatures as low as -20 degrees Fahrenheit, and we have the capacity to blast freeze six loads every 18 to 24 hours.
We have over 35,000 pallet positions in our facility, and we'll be ready for you when it's time to move your products…our management system allows us to quickly retrieve your inventory, and our experienced drivers possess TWIC cards to enable easy access to secure areas within ports. We use late model Mack trucks that run freight daily to customer locations.
Storage of food for restaurants, schools, and grocery outlets is too important. Trust First Choice Freezer to be your cold storage company with access to NYC. We'll keep your products fresh and safe and move them to your location on time. Contact us today to tell us about your cold storage needs.
About Our Team
The Levari family represents over three generations of expertise in the industry. A family run team, every path to service leads you to a Levari:
Michael A. Levari Sr. – President
Christopher M. Levari – General Manager
Michael A. Levari Jr. – Dock manager
Romeo Levari – Facilities manager
Michael A. Levari Sr. is a local member of business community and has been in the agriculture transportation and warehousing industry for over 40 years. He is very involved with the day-to-day activities of the business and oversees all issues relating to customer service.
Their mission is to handle, store and transport your inventory in a modern temperature controlled warehouse, in the safest and most efficient manner, with the most modern and state of the art equipment, with excellence and customer satisfaction.
First Choice Freezer & Cold Storage is also a dedicated member of the Global Cold Chain Alliance, an organization that is dedicated to representing the cold storage industry with establishing best practices and offering the best services. We're proud to be part of an organization that has helped to grow the industry and today serves 85 countries. Find out more about the GCCA here.