South Jersey Cold Storage Facilities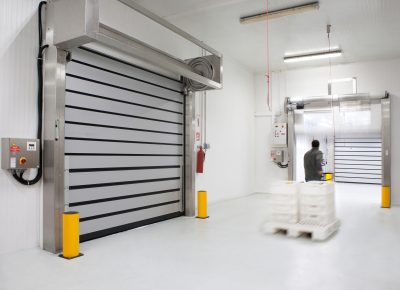 Our team is ready to show you a reliable option in South Jersey cold storage facilities. If you need dedicated space, we offer space leasing opportunities that guarantee a specific amount of storage space for your products at any given capacity. We are conveniently based in Vineland, and we offer cold storage, blast freezing, dry storage, and a large and efficiently organized warehouse for you cold storage needs.
Our mission is to handle, store and transport your inventory in a modern temperature-controlled warehouse, in the safest and most efficient manner, with the most up-to-date and state of the art equipment, with excellence and customer satisfaction. The facility we have offers a number of cold storage and temperature-sensitive warehousing functions to suit the needs of the most discerning customers.
We offer frozen storage to -20 Fahrenheit, and a number of refrigerated rooms for palletized products.
First Choice are full members of the Global Cold Chain Alliance, which serves as the focused voice of the cold chain industry, representing 1,200 member companies in 75 countries.
Safety Measures of South Jersey Cold Storage Facilities
Operational Safety
Our OSHA compliant warehouse has the most modern safety features including:
Minimal or No Wait Time at Docks
ICC Dock Locks with Universal Safety Signals
Extra High Capacity Drive In Rack Systems
Modern Fire Suppression Systems
Automated LED Lighting Systems
Food Safety
We are regularly inspected by the FDA, USDA and a number of third party entities to make sure we are meeting the strictest food safety standards. We have a certified HACCP plan in place for every critical control point of our operation. Other food safety precautions include:
Temperature Alarms
24/7 Freezer Temp Monitoring and Logs
Fully Enclosed Docks to Protect from Elements
Freon Leak Alarms
Compressor alarms & Backup Compressors
Backup Power Systems
Backup Refrigeration Systems
Once it's time to move your products, we'll be ready, with our dedicated fleet of refrigerated late model Mack trucks. We can handle your products pickup and delivery, and our experienced drivers have TWIC cards that enable them to access secure areas within ports. We can also handle your loading and unloading, shrink wrapping, and case picking your orders.
The Levari family, founder and current operator of First Choice, represents three generations of expertise in the food storage industry. Michael A. Levari Sr. is a local member of the business community and has been in the agriculture transportation and warehousing industry for over 40 years.
Contact us to be your choice in South Jersey cold storage facilities. Leave us your contact information, a brief message, and we'll be sure to reach out to you soon.