Cold Storage Company With Blast Freezers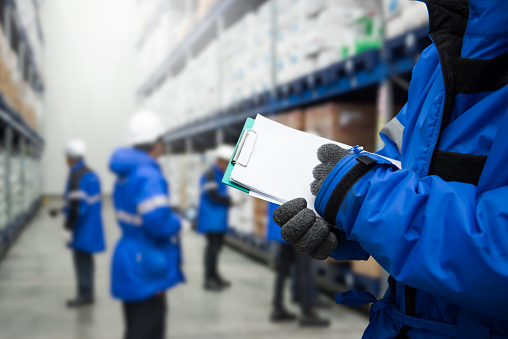 Food producers in New Jersey and surrounding areas that must preserve their goods safely need a cold storage company with blast freezers. At First Choice Freezers & Cold Storage, we offer frozen warehousing and transportation services from our convenient location in Vineland. Our services include blast freezing for fresh produce and perishable food products.
If you own a company that produces fresh food and produce, especially if your customers are schools and hospitals, you understand the vital importance of food safety. Fresh produce, meat, poultry and fish can all grow significant bacteria, including E.coli and salmonella, especially if left in less than ideal conditions. Blast freezing helps to reduce the metabolic processes, significantly extending the life of your fresh goods. Effective blast freezing and proper food preparation can destroy these bacteria. Our blast freezers have a capacity of 6 loads every 18 to 24 hours.
In addition, blast freezing can help to protect the healthy nutrients in food. If produce is frozen at a slower speed, the food could result in having a bland taste and offer less health benefits. The quick process of blast freezing can stop the deterioration of nutrients in fresh fruits and vegetables. With blast freezing, contamination is extremely unlikely and food retains its nutritional value.
First Choice Freezers can save you the costs of building your own cold storage. Our blast freezing units are available to handle as much as six loads every 24 hours. We meet the strictest food safety standards, and we are regularly inspected by the FDA, USDA and other third parties. Your food products will be protected with our certified HACCP plan, including temperature alarms, 24/7 monitoring, fully enclosed docks, freon leak alarms and backup systems.
And when it's time to move your products, we'll be able to get them out the door efficiently and safely with our state of the art tracking system and refrigerated trucks.
Leading our team is Michael A. Levari Sr. Levari is a local member of the business community and has been in the agriculture transportation and warehousing industry for over 40 years. He is very involved with the day-to-day activities of the business and oversees all issues relating to customer service. The Levari family represents over three generations of expertise in the industry.
Request Your Blast Freezer Cold Storage Today.
Trust First Choice as your cold storage company with blast freezers, and keep your food safe and healthy for your customers. Contact us today to tell us about your blast freezer storage needs.
First Choice Freezer & Cold Storage is a proud member of the Global Cold Chain Alliance, an organization dedicated to safe storage of food products and which is represented in over 75 countries. We strive every day to meet industry standards and employ best practices in food storage. Find out more about the Global Cold Chain Alliance here.