Wilmington DE Refrigerated Warehouses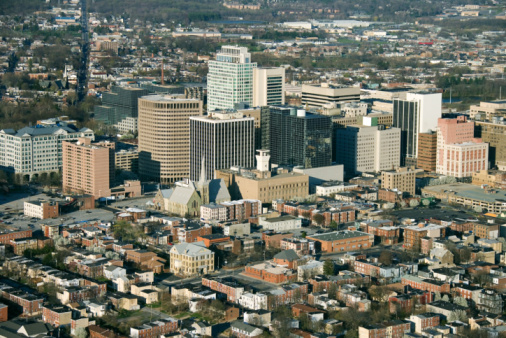 First Choice Freezers is your trusted choice for Wilmington DE refrigerated warehouses. We are located a short distance away in Vineland, NJ, and we provide refrigerated warehousing needs for companies throughout the tri-state region. At First Choice, we're committed to safely and efficiently storing and transporting your food inventory, from a first class facility that can meet your stringent requirements.
Whether you are operating a restaurant, market, or a school cafeteria in Wilmington, you know the value of not just keeping food products protected and safe, but also being able to access them quickly. In the food service industry, the competition is fierce, and your reputation is everything.
Our team understands that food product safety is of the utmost importance. Our warehouse is thoroughly inspected on a regular basis, to meet the high standards of the FDA, USDA, and other agencies. Your inventory will be well protected in our warehouse…we have multiple safety and precaution measures in place, including temperature and freon leak alarms, 24/7 freezer monitoring, and backup compressors and power supply systems. We keep your product inventory refrigerated safely and efficiently with the latest compliant freon.
In addition, we are members of the Global Cold Chain Alliance, a worldwide organization specializing in best practices and establishing industry standards for cold storage. In addition to our regular inspections and safety measures, our warehouse includes minimal to no dock waiting time, modernized fire suppression, ICC dock locks and more. Our dedication to your product safety is why we're one of the fastest growing cold storage companies in the region, and we work to earn your trust in food storage.
Our Wilmington DE Refrigerated Warehouse Services
First Choice can handle most all of your refrigerated warehouse needs, including:
Cold Storage. We can store goods and keep them as cold as necessary, in temperatures as low as -20 degrees Fahrenheit.
Refrigerated Storage. We keep your products stored in a well-organized warehouse, sectioned off on pallets in refrigerated rooms.
Dry Storage. We can offer you a climate-controlled, dry space as needed for your non-refrigerated goods.
Blast Freezing. We provide blast freezing services that can help reduce metabolic processes and extend the life of fresh goods.
Space Leasing. Whatever size refrigerated space you may need for your long term inventory, we can lease it to you as needed.
Transportation. We have a fleet of refrigerated trucks ready to run daily, to transport your food products where they are need to go fast. Our drivers have access to secure areas, and we handle floor loading, shrink wrapping, and case picking for the most efficient transport service available.
The First Choice facility has been renovated to best handle your refrigerated inventory, with efficient LED lighting, computer-activated screw compressors and 35,000-plus rack positions, all with a state of the art warehouse management system that easily tracks your products. When it's time for you to move your inventory, First Choice will find your products quickly.
Your Trusted Local Freezer Storage Provider
Our company has been dedicated to customer service for local food service providers for many years. Our owner, Michael Levari Sr., has been a part of the agricultural industry for over 40 years. He still today remains hands on in the day to day activities of the business. The Levari family represents three generations of expertise in cold storage, and we work every day at earning and keeping the trust of our customers.
First Choice Freezer & Cold Storage is here for everything you need when it comes to safety of food storage. Your reputation is too important in this business, and the competition is too tough for you to take chances. We work with a number of Wilmington food service companies. We fully understand the logistics of keeping food products safe, and getting them to where they need to be quickly.
Find out more about what makes us the top destination for Wilmington DE refrigerated warehouses. Call us today or use this online form to e-mail us regarding your storage needs.