South Jersey Food Safe Cold Storage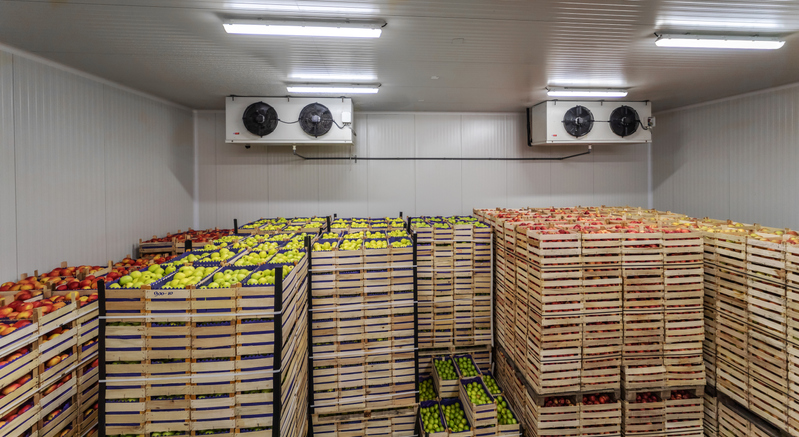 First Choice Freezers delivers the best with its South Jersey food safe cold storage facility. We provide refrigerated storage service for all types of food products. Our centrally located Vineland facility is regularly inspected by the USDA, the FDA, and independent third parties, to ensure the highest food safety standards.
If you are a food provider, you are probably aware of the rigorous standards required to stay in business. Take no guess work or risks…partner with a trusted cold storage company for your food storage. For your patrons, their health is in your hands every time they consume products you've served or supplied – keep your products safe with required regulations both state and federal by using the dedicated freezer space at First Choice Freezers.
Reliable Food Protection and Transportation.
Our mission is to handle, store and transport your inventory in a modern temperature controlled warehouse, in the safest and most efficient manner, with the most modern and state of the art equipment. We have recently renovated and upgraded our refrigerated warehouse facilities, and we have made room for some of the most advanced cold storage technologies available. Our original building stood at 108,000 square feet of cold storage…today we offer over 300,000 square feet of refrigerated warehousing and cold storage for your food products.
Our storage service includes our emphasis on safety, and we have several backup systems in place to protect your products from breakdowns, including temperature and freon leak alarms.
Most of all, once you're ready to move your food products, we'll be ready…we use an advanced inventory system that enables us to find your products right away, and you can use our refrigerated trucks for both food pickup and delivery. Our transportation services include shrink wrapping, floor loading and unloading, and case picking as needed. Because of our location, we're easily convenient for delivery to Philadelphia, Atlantic City, and most all points in New Jersey, even beyond in New York City if needed.
First Choice's location is ideal for moving products fast in any direction. We are located just off of NJ Route 55 in VIneland, NJ, a major highway that is rarely backed up with traffic. Our location is just minutes away from I-295, the New Jersey Turnpike, and several other main roads in the area, while still being away from the congestion of the more populated suburbs of South Jersey.
Our South Jersey Food Safe Cold Storage Services:
With our cold storage warehouse, we offer services suited for palletized products and non-refrigerated goods.
Cold Storage
We offer frozen storage as low as -20 Fahrenheit, sufficient for preserving most all food products.
Refrigerated Storage
We offer a number of refrigerated rooms for palletized products. In total we boast over 35,000 pallet positions in a well-organized and spacious warehouse for simple storage.
Dry Storage
We have a significant amount of dry and climate controlled storage available for non-refrigerated goods.
Blast Freezing
We offer blast freezing for food products or fresh produce. Blast freezing helps to reduce the metabolic processes, significantly extending the life of your fresh goods. Our blast freezers have a capacity of six loads every 18 to 24 hours.
Space Lease
If you need dedicated space, we offer space leasing opportunities that guarantee a specific amount of storage space for your products at any given capacity.
First Choice Freezers are full members of the Global Cold Chain Alliance. The Global Cold Chain Alliance serves as the focused voice of the cold chain industry. The Alliance is currently representing 1,200 member companies in 75 countries. We are proud to host facilities using the best systems and logistics in the industry.
If you're looking for dependable food storage in New Jersey, let us be your first choice…contact us today and let us handle your safe food storage needs!
About First Choice Freezer & Cold Storage
Michael A. Levari Sr. is a longtime veteran of the agriculture transportation and warehousing industry. He is fully involved with the day to day operations of the First Choice Freezer & Cold Storage company, especially customer service and relations.
The Levari family represents three generations of service in food storage. Our mission every day is to handle and deliver products safely and quickly to wherever it is needed.