Philadelphia Refrigerated Warehouse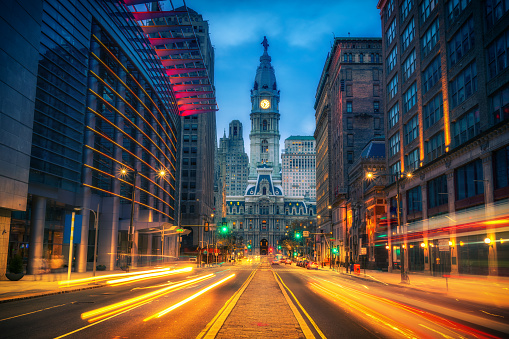 First Choice Freezers is your destination for Philadelphia refrigerated warehouse storage. We are based in a 300,000 square foot facility a short drive from the city in Vineland, NJ, and we provide refrigerated warehousing and transportation services throughout the Philadelphia area. We store your inventory efficiently and transport it safely, from a modernized facility that can meet your storage requirements.
If you are a food producer of any kind, you know the importance of food safety. Keeping your food products safe is of paramount importance, not just for your customers' health but also to stay compliant with local and federal laws. If you are a food supplier to Philadelphia schools, grocery stores or restaurants, your reputation depends on consistently safe food every day.
First Choice is completely dedicated to food product safety…our dedicated, modernized warehouse is inspected on a regular basis by the FDA, the USDA, and other public entities that ensure we meet the highest of safety standards. Our protection plan includes several backup systems to protect your inventory, from temperature alarms to freon leak alarms along with backup power and compressor systems. We monitor freezer temps 24/7, and we use only the latest compliant forms of freon.
About Our Philadelphia Area Refrigerated Warehouse
For Philadelphia refrigerated warehouse storage, we offer several options for every type of food storage:
Cold Storage. We store your food and goods in as low as -20 degrees Fahrenheit, sufficient for most food products.
Refrigerated Storage. In our facility, we have sectioned off refrigerated areas that can store large amounts of palleted products. Our palletized system keeps your products safe and within easy reach.
Dry Storage. If you need a climate controlled space for non-refrigerated goods, we can provide space as needed.
Blast Freezing. Blast freezing helps reduce metabolic processes and extend the life of fresh goods. It's ideal for fresh food and produce.
Space Leasing. If you are looking for long term refrigerated warehouse space, we can lease a specific space for your desired capacity.
We've also recently renovated our refrigerated warehouse. The upgrades included adding LED lighting, computer activated screw compressors, and over 35,000 pallet rack positions. We continue to add more storage space and capability as we improve our facility. Our facility allows us to easily store and track your inventory, and keep it organized and ready to move.
Dependable and Safe Transportation of Products
When it's time to move your products, First Choice will help you get them out the door quickly. We use an advanced inventory system that helps us locate your products fast. In addition, we provide a variety of refrigerated trucking solutions that include shrink wrapping, floor loading and unloading, and cross-docking as needed. Our centrally located warehouse is convenient and easy to access from the Philadelphia area and beyond, without being in the heart of the congestion in the region. As a result, we can help you get your products where you need them fast.
Call us today to schedule your Philadelphia refrigerated warehouse needs or use this form to e-mail us. Depend on First Choice for safe and efficient storage of your food products…and to make your food products available when you need them.
About First Choice
First Choice Freezer & Storage's owner Michael A. Levari Sr. has spent over 40 years in the agriculture transportation and trucking industry, and he is still today involved in the company's day to day operations, especially when it comes to serving our customers and building relationships.
The Levari family has now been in the food storage industry for three generations. Our mission every day is to provide the best in food storage and deliver products safely to the Philadelphia region.
Our hours of operation are from 7:00 AM to 3:00 PM Monday through Friday, and 7:00 AM to noon on Saturday. We offer extended hours of service upon request.